FAMILY LAW ATTORNEY IN ANDERSON, SOUTH CAROLINA
When you're dealing with a legal issue involving your family, it can feel as though the world is crashing down on you. Anything from a divorce, child custody battle, or visitation dispute to paternity determinations or adoption concerns can leave you and your loved ones completely exhausted.
Whether you are seeking guidance through the divorce process, needing help with a parenting plan, or any other family issue, reach out to my firm for legal counsel. I'm ready to offer strong support and compassionate guidance when you need it.
SET UP A FREE CONSULTATION
DAVID F. STODDARD
ATTORNEY AT LAW
I began my career as a criminal prosecutor, but I soon realized that I was meant for something different — I was meant to help struggling individuals and families through challenging times. There's nothing quite as painful as going through a divorce or a child custody battle. I'm here to help carry the burden for families throughout South Carolina as they pursue resolutions to their divorce, property division, alimony, child custody, paternity, and adoption concerns. I'll handle the law so you can get back to your life.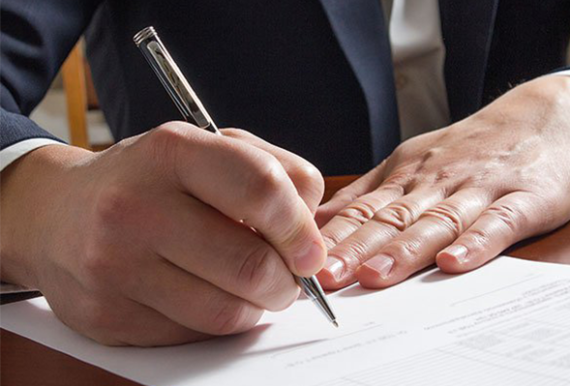 At my law firm, I understand that family is everything. When an issue arises involving your loved ones, it can feel frustrating — or even completely overwhelming. When you are unsure of your next steps, put your trust in a professional. Since 1994, I've been guiding residents of Anderson and the rest of South Carolina toward the results they deserve in a wide variety of family law matters. If you're ready to start moving forward, I'm ready to help.
PERSONAL ATTENTION

Some attorneys treat their clients as just another case number on a list. Not me. During our free consultation, I'll listen to your story, seek to understand your situation, and provide you with small-firm attention and personalized strategies tailored to meet your unique needs.
COMPASSIONATE ADVOCACY

No one should have to go through family law issues alone. For more than three decades, I've been providing compassionate guidance to those who need it the most. With so much on the line — physically, emotionally, and financially — I'll stand in your corner and advocate for you.
GOAL-ORIENTED APPROACH

When your family's structure is shifting, it's important to stay focused on the big picture. Sometimes this can be tough. That's where I come in. I'll work with you to seek solutions to your divorce, property division, alimony, and adoption concerns. Focus on your family — I'll handle the rest.
PERSONALIZED LEGAL COUNSEL
DIVORCE
Filing for divorce is difficult, but you don't have to face it alone. Allow me to help you navigate the legal process, no matter what kind of divorce you are seeking. I'll stand by your side as you pursue a stronger future and the fresh start you deserve.
CHILD CUSTODY
If children are involved in a divorce, the stakes are high. When you need skilled advocacy from a former prosecutor to assist you and your children with custody arrangements, contact me. Don't settle for anything less when it comes to those you love.
CHILD SUPPORT
Child support in South Carolina can be complicated. Otherwise known as 'alimony,' child support involves payments made by a noncustodial parent for support of a child (or children). Let me help you with the important legal details.
A SOLID FOUNDATION FOR A BRIGHTER TOMORROW
As you and your family navigate rough legal terrain together, contact a lawyer who will stand by your side. Set up a consultation with me at the David F. Stoddard Law Firm for the legal guidance you need to build a solid foundation for what tomorrow may bring.